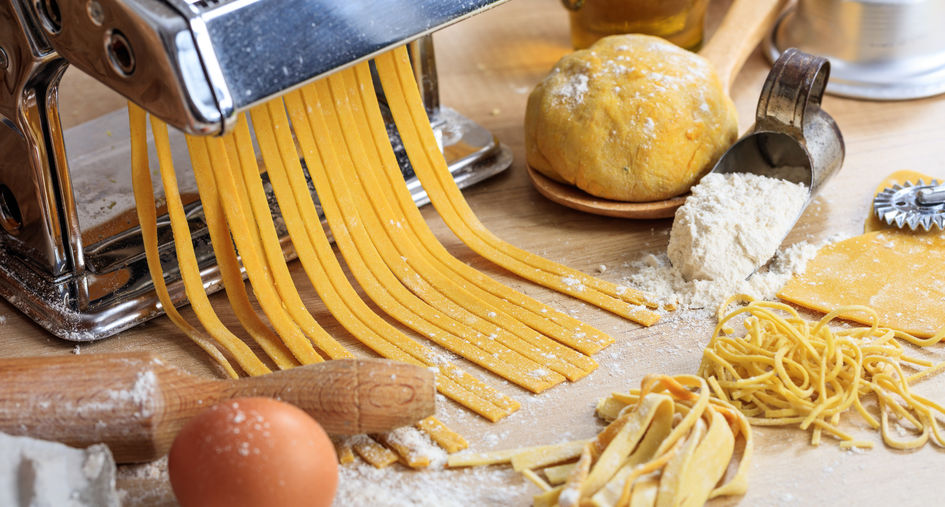 Prep Time1 hr 10 mins
Total Time1 hr 10 mins
Yields
4 Servings
Mix eggs, semolina and salt in the bowl of your food processor (KitchenAid) util a crumbly dough forms and start  kneading the dough with your hand until it's smooth and elastic. Cover the dough in a plastic wrap and let it rest for 60 minutes. 
Cut and roll the dough as desired. 
I created this pasta dough recipe for my Pumpkin Ricotta Ravioli, it's easy and texturally resilient and it's versatile enough to form into any shape.