You may know that I'm an absolute soup lover and I was carving a healthy Carrot & Toasted Pine Nut Soup, so last week I decided to try out a new recipe and made a super tasty one.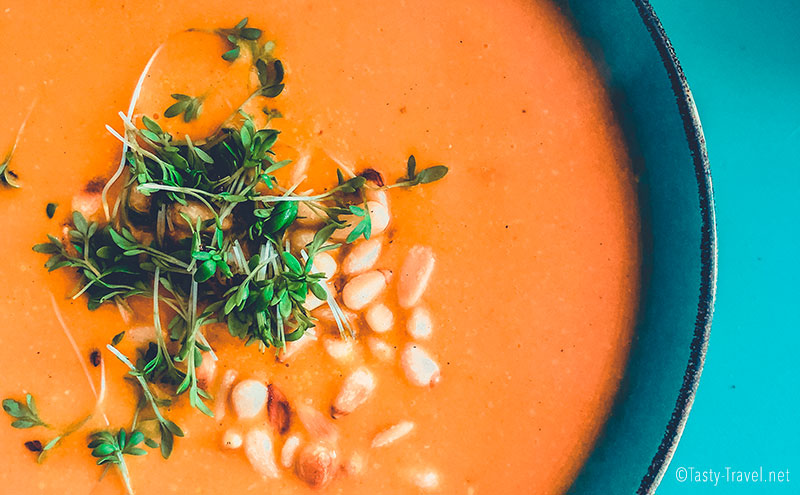 Prep Time10 mins
Cook Time40 mins
Total Time50 mins
Yields
6 Servings
Full fat coconut cream (optional)
First of all, toast the pine nuts in a dry skillet over medium heat, be careful that they don't burn (it's quite easy to burn them) 
Peel and chop the carrots, the onion and the garlic. In a large pot, combine the veggie broth, the carrots and the bay leaf and bring it to boil. Reduce the heat and let your broth simmer for around 15 to 20 minutes. 
In the meanwhile, sauté the onions and the garlic in a separate pan and use the olive oil for it. Combine the onions and the garlic with your veggie stock and remove the bay leaf. Use a food processor or a blender until your soup is creamy. Add 1/3 of your toasted pine nuts and blend your soup again. 
Use salt and pepper to taste and garnish your soup with cress before serving it. 
If you prefer your soup a little creamier, feel free to add some full fat coconut milk. 
Ingredients
Full fat coconut cream (optional)