Earlier this year I "tried" to enjoy a stay in Phuket (at Layan Beach) Thailand. Unfortunately everything and I mean everything went wrong. My flight from Dusseldorf to Moskau was a little late so I missed my flight from Moskau to Phuket. The airline employees were incompetent and fully overworked with over 200 passenger who missed their flight. After a couple of hours which I had to wait at the information desk I received the information that I would need to wait until the next morning to fly from Moskau to Bangkok and afterwards from Bangkok to Phuket. So I asked for a hotel which wasn't an option since I didn't have a visa for Russia.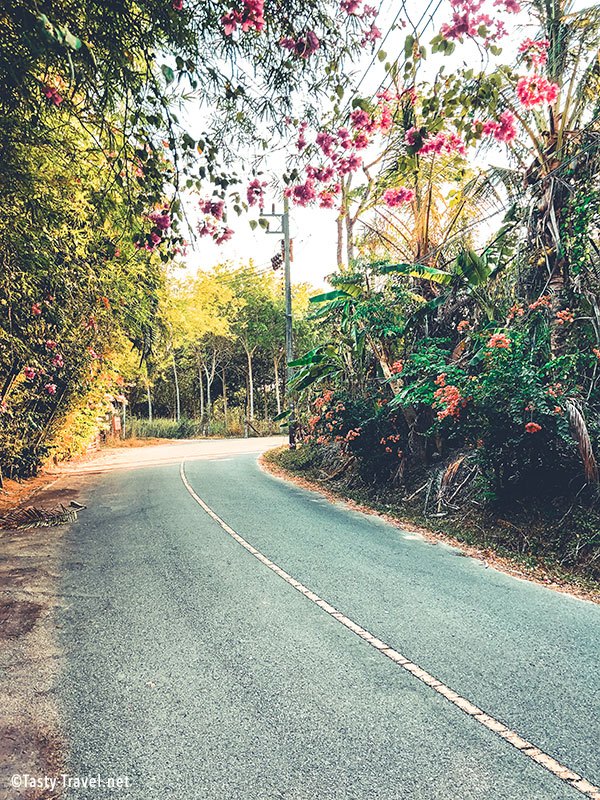 I slept on the floor at the airport (the airline didn't provide a meal / water / blankets or a place to stay) and was super sick the next morning, due to a hardcore air conditioner and the cold floor.
The next day…
After arriving in Bangkok I got the information that I missed the next flight too and airline employees drove me to an hotel (which didn't know that around 50 guests were coming for the night). Obviously the airline lost my luggage and I couldn't change into new cloth after now almost 3 days…
The day after, I flew to Phuket (where I picked up my luggage) and arrived in Layan Beach. The hotel (Villa SunPao) which I booked was beautiful but far away from a city or town (which wasn't mentioned online – since they had completely wrong distances on their website).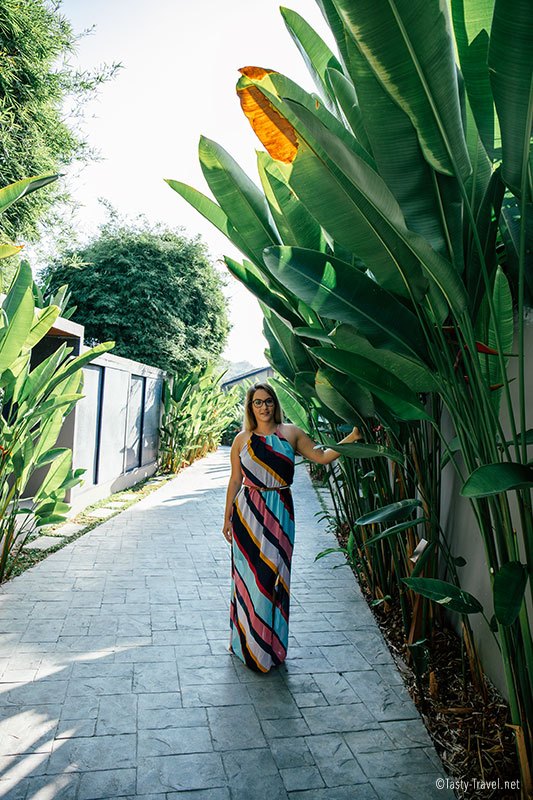 On the second day…
… in Phuket I rent a scooter and had an accident… I'm pretty sure that you now have an understanding of "how wrong everything went"… The people in Layan Beach were super helpful and someone called a taxi which drove me to a private clinic where they cleaned and treated my wounds. After that day I had to stay at the hotel for a couple of days. I couldn't walk because of my open wounds, the pain and the flue which was getting worse every day.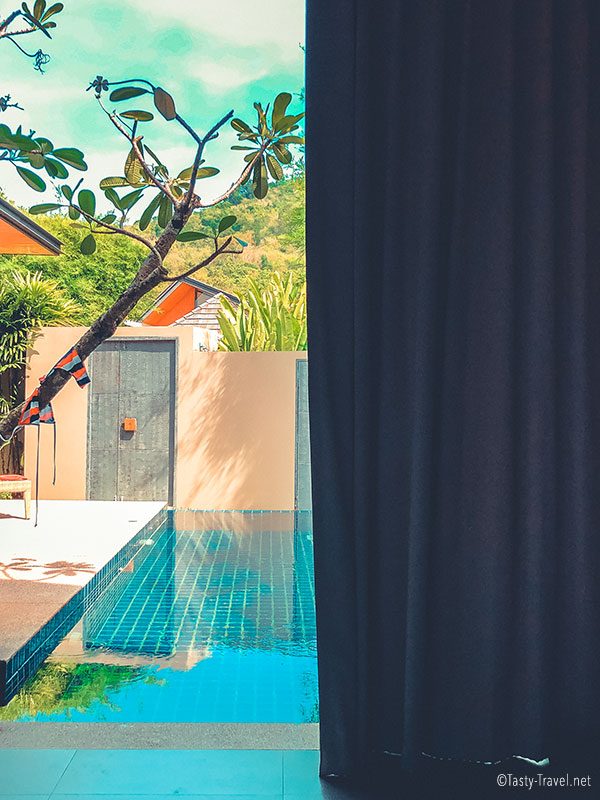 The next couple of days were rest days which I had to spend in bad, fortunately Layan Beach had a supermarket which was able to deliver groceries to my hotel because the hotel itself doesn't have a restaurant. The villa which I booked was equipped with a kitchen and I could cook me some small meals.
On my last two days at Layan Beach I forced myself to the Bang Tao Night Market, a restaurant and to the beach. I couldn't stay at the hotel for the whole vacation and didn't see a thing in Phuket.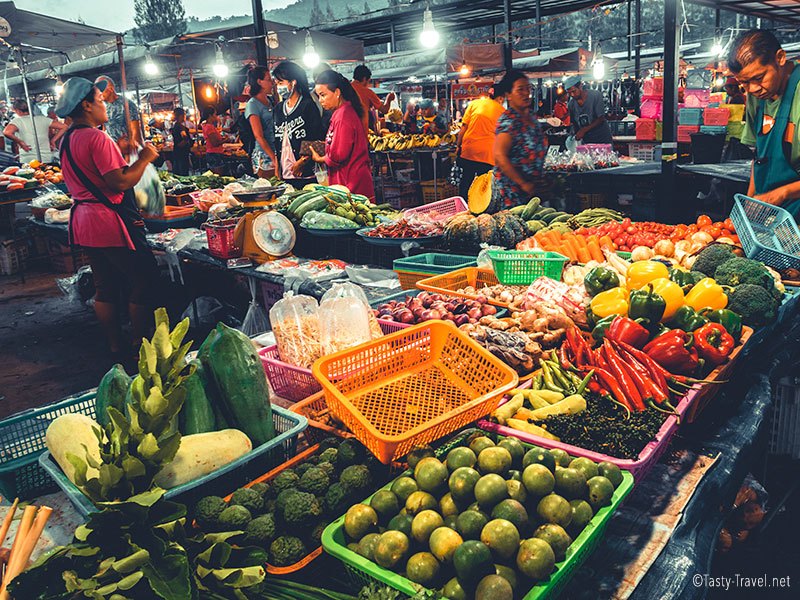 The Bang Tao Night Market was beautiful and exciting! Afterwards I went to Layan Beach.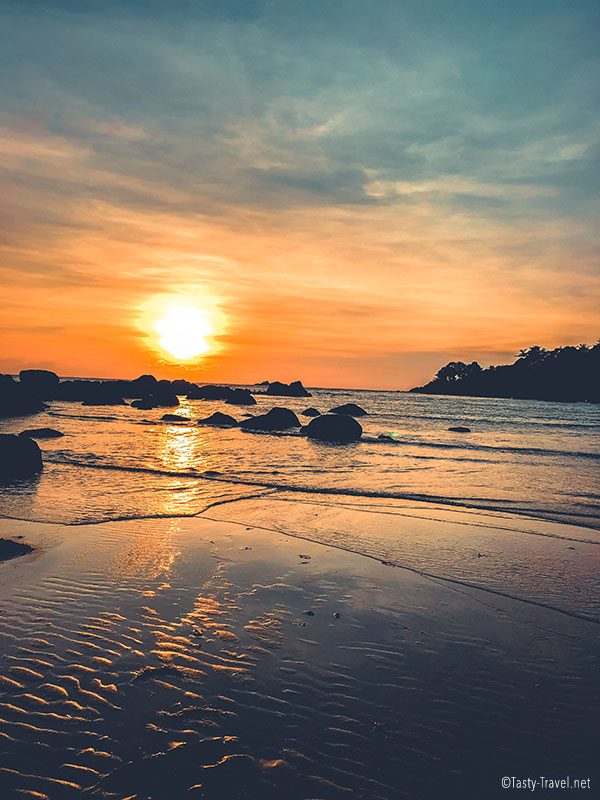 A part of Layan Beach was touristic but I found a beach part which was absolutely empty. No one was there so I enjoyed this amazing sunset, relaxed an inhaled this beautiful nature.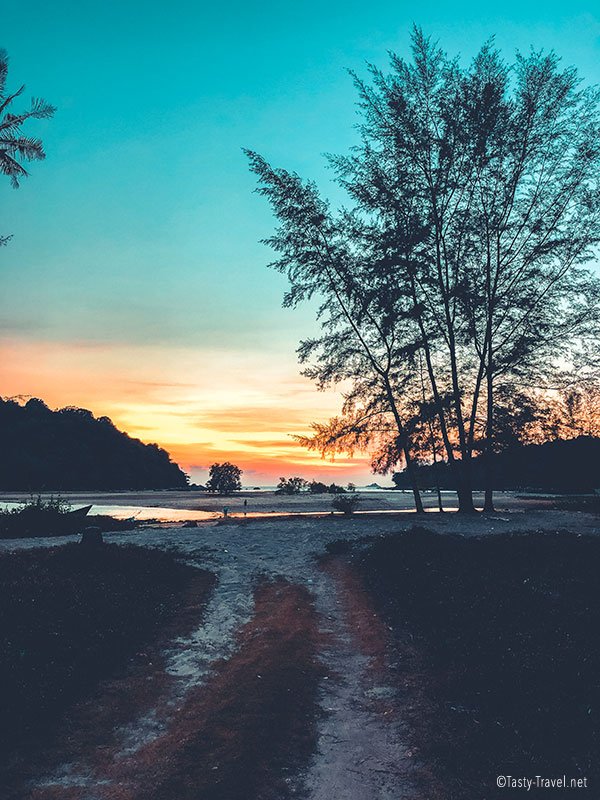 Check out my hotel recommendation for Phuket (Thailand) Villa SunPao