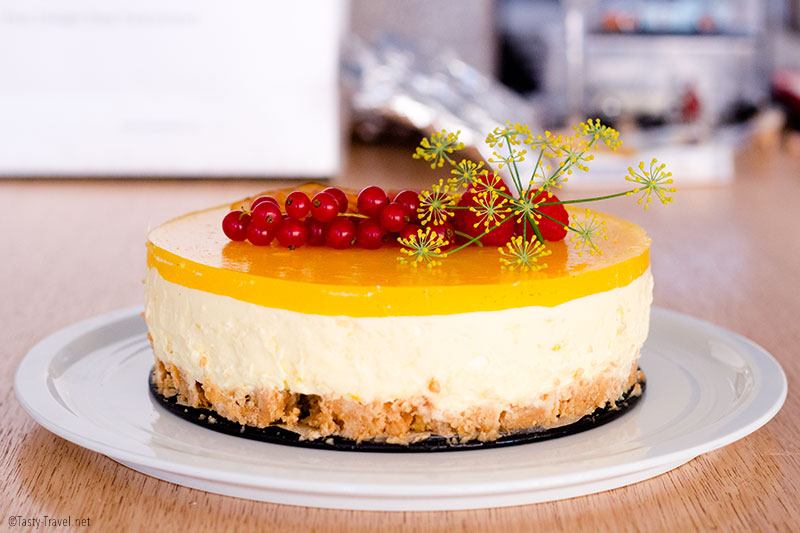 The only way cheese is dessert is when it's followed by the word cake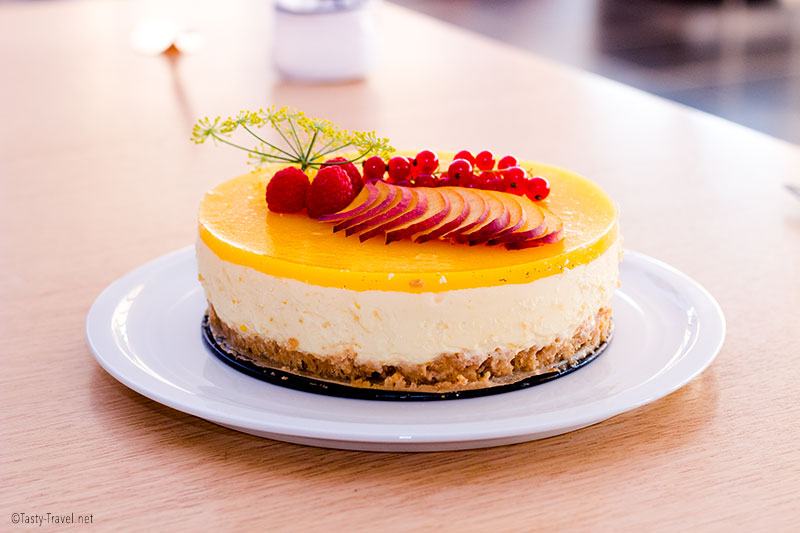 For all the Low Carb Mango Cheesecake Lovers <3
This no bake Low Carb Mango Cheesecake is absolutely delicious! Especially the taste of cream cheese combined with the fresh mango puree.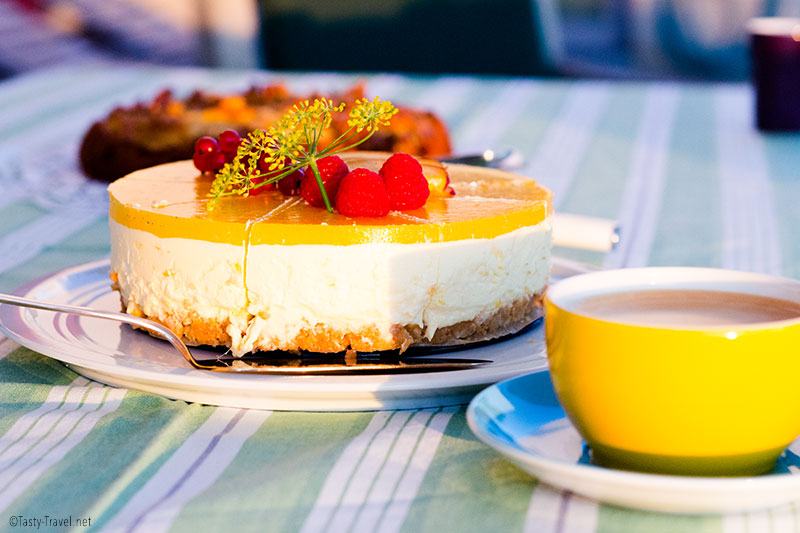 The dough: 
Grind the cookies in a blender and melt the butter in the meantime. Mix together the melted butter and the grind cookies. Add both into a springform pan and use the bottom of a glass to press the dough flat onto the bottom of the springform pan. Put the springform into the fridge for 30 minutes. 
The filling:
Peel the mangos, remove the stone and grind the 3 mangos into a homogeneous puree.
Mix together the whipping cream, the cream cheese, the lemon juice, the sweetener and the puree of 2 mangos into a bowl. Prepare 2/3 of the gelatine according to the package instructions and mix it into the cream cheese mixture. 
Take out the springform, pour the cheesecake mixture into the pan, put the springform back into the fridge for 3-4 hours (at least).
If the cake is nice and firm, take it out of the fridge and prepare the remaining gelatine. Mix together the remaining mango puree with the gelatin and spread it onto your cake. 
Set you mango cheesecake back into the fridge until the gelatin layer is solid and decorate your cake with your favorite fruits.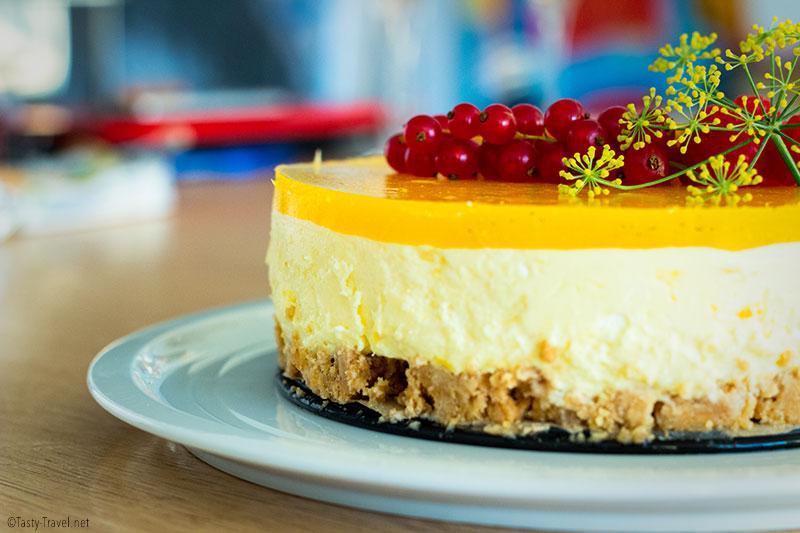 Letzte Aktualisierung am 2021-08-11 / Affiliate Links / Bilder von der Amazon Product Advertising API