I'm obsessed with roasted vegetables and this easy and quick recipe for roasted sweet potatoes is one of my absolute favorites.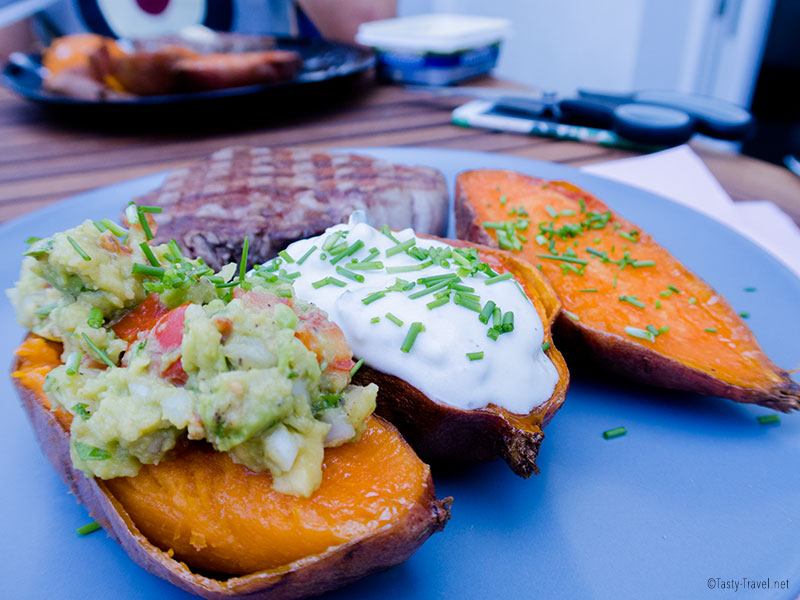 Their are so many different possibilities to eat sweet potatoes that I normally roast a whole batch of sweet potatoes for the next days and store them in the fridge.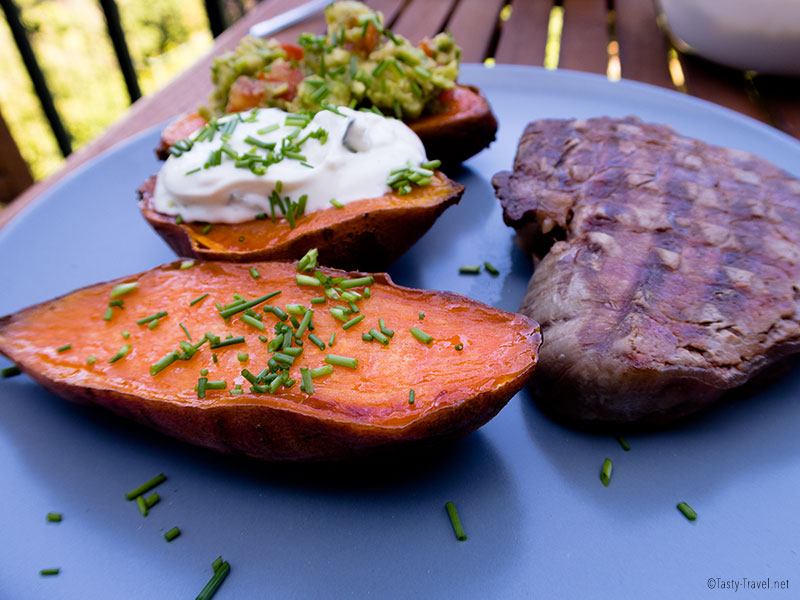 Sweet potatoes are easy to reheat and super tasty as a breakfast dish, as a side dish or dinner… serve them with some tasty guacamole and sour cream and enjoy a tasty dinner.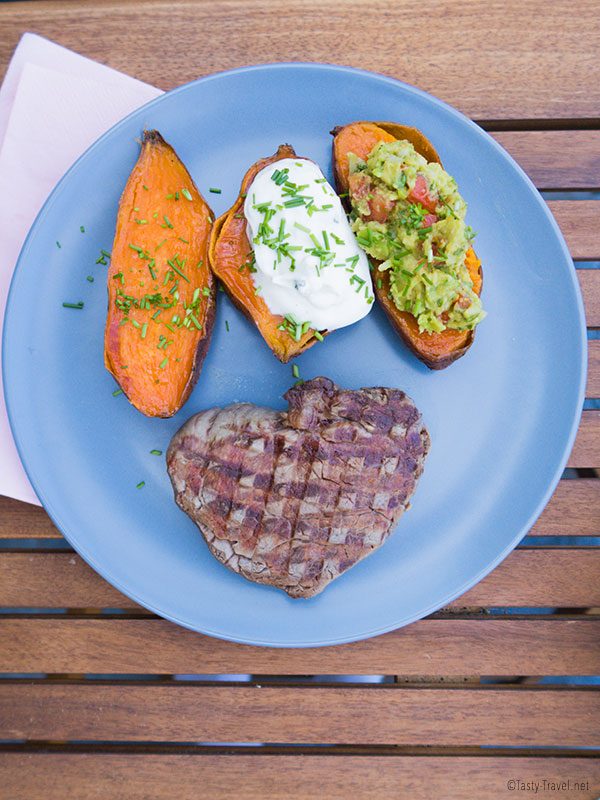 Prep Time5 mins
Cook Time30 mins
Total Time35 mins
Yields
1 Serving
2
qts
Small Sweet Potatoes
Preheat the oven to 200°.
Cut the sweet potatoes in half, lengthwise and place the sweet potatoes flesh-side down on a rimmed baking sheet.
Drizzle the sweet potatoes with some oil and rub some salt onto the skin. Bake the potatoes for 30 minutes, until the skins are slightly brown and the flesh lightly caramelized.
Ingredients
2
qts
Small Sweet Potatoes